CherryFest Charity Music Festival
Sunday 28th May 6pm – 9pm
Bank Holiday Monday 29th May midday – 9pm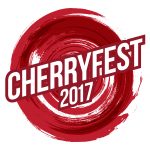 CherryFest will return in 2017 and plans are under way to make it bigger and better than ever, in a bid to exceed last year's fundraising total of £7,000!
Not only will we have a full day of family fun on Bank Holiday Monday 29th May, but on Sunday 28th, we've got a fantastic live set of jazz from 6pm, all in aid of Cherry Trees.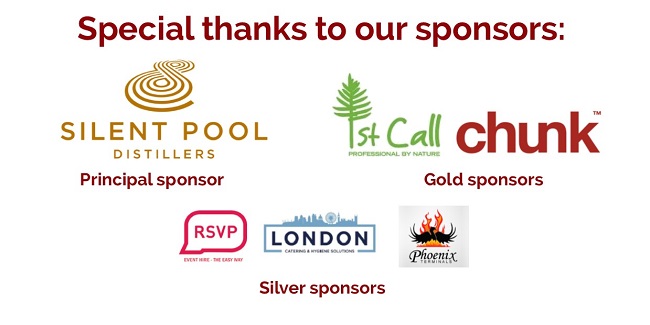 ---
CherryFest Jazz Evening
Sunday 28th May; 6-9pm
Join us for an evening on jazz and enjoy a bite to eat on the patio or simply sip on a perfect G&T in front of the stage whilst soaking up some great live jazz.
OPENING ACT
The Ollie West Band, a seven-piece group centered around the keyboard skills of 19 year old Ollie West, a student at the Royal Northern College of Music in Manchester. Includes a string section.
HEADLINER
The Mayfair Syncopators, a quartet specialising in material from the early days of jazz and blues up to the present. Line-up of Vox/trumpets, Sax/Reeds, Bass, Banjo/Guitar
Tickets £10 per person
Limited availability.
All proceeds go to Cherry Trees.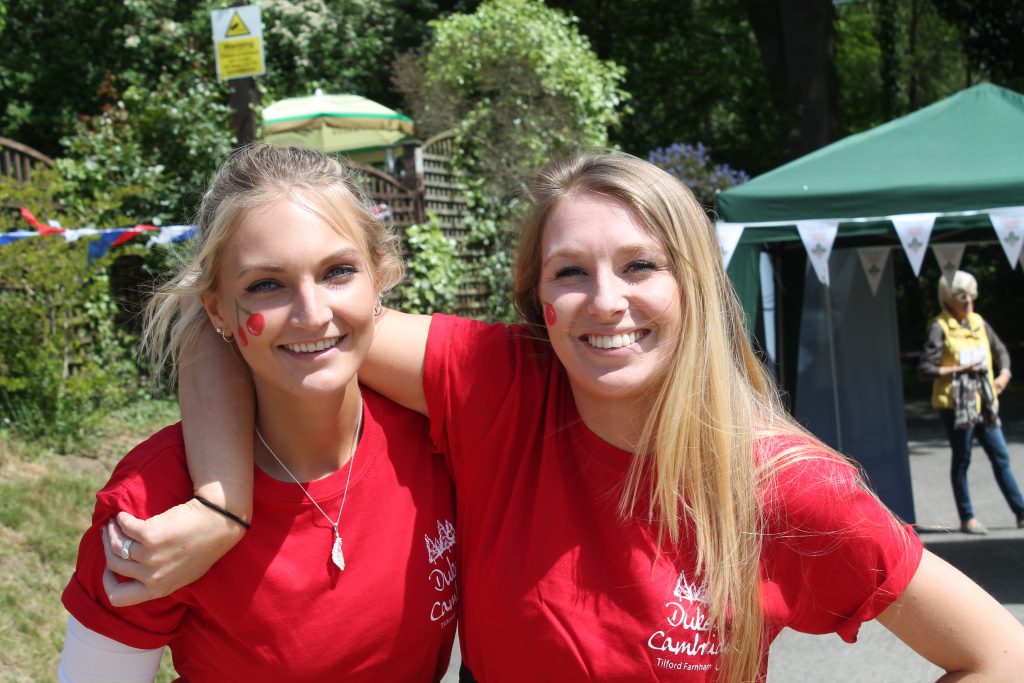 ---
CherryFest Music Festival
Bank Holiday Monday 29th May; Midday – 9pm
After the success of last year, we've got a great day planned for our 2017 event, with food available throughout the day, including BBQs, a hog roast, sweet treats and more.
We're also introducing an additional outside bar complete with draught beers and ciders so you can grab a glass of your favourite tipple from any of our 3 bars on the day.
As always, there will be plenty to keep the little ones happy, with inflatables (think giant climbing walls and bouncy castles), an animal petting zoo, professional face painters and a kids entertainer.
Our charity raffle returns with some fantastic prizes, including tickets to Goodwood Revival, an NFL game at Wembley Stadium and plenty of local treats from our wonderful suppliers and friends of the pub.
THE LINE UP
12:00pm Sour Kix
12:30pm Dragonfly Sky
1:15pm Backwoods Creek
2:00pm Mantic Muddlers
3.00pm Will Shackleton Band
4:15pm Megan & the Common Threads
5:15pm Raffle break
6:15pm Ollie West Band
7:45pm Free From Gravity
Adults £6 | Kids age 12 and under £2 | Kids age 3 and under go free
No advance tickets available
All proceeds go to Cherry Trees
---
FOOD STALLS
Crêpe Roulette
At Crepe Roulette we make the most delicious range of sweet & savoury crepes using high quality and ethically sourced ingredients. Come and watch your crepe be made freshly to order!
www.crepe-roulette.co.uk
Dylan's Ice Cream
Traditional ice cream made on Manor Farm Langrish since 2008. Using as many local ingredients as possible, picking up two, 2 star Great Taste awards in 2016.
www.dylansicecream.co.uk
Bark 'n' Render
Inspired by Central Texas pit-style barbecue, our food is smoked traditionally and served simply.
Bark 'n' Render create Central Texas style barbecue meats with mouth watering flavours, accompanied by traditional sauces and sides.
www.barknrender.co.uk

Visit our Facebook event page to find out more about CherryFest'17
---
OUR SPONSORS
This year we are delighted to have support for the event from some fantastic companies, without whom, we would not be able to raise the much needed funds for Cherry Trees.
PRINCIPAL SPONSOR:
Silent Pool Distillers
Using water from the spring-fed Silent Pool, and the finest 24 botanicals, we hand-craft our award winning Silent Pool Gin and bottle it on-site.
GOLD SPONSORS:
1st Call Trees
We are your local tree Surgery company with over 30 years experience and expert knowledge within the arboricultural industry. Make us the first call for all of your arboricultural needs.
Chunk Design
Brand and communication specialists, creating, developing and looking after brands, ensuring businesses have all they need to achieve their objectives.
SILVER SPONSORS:
RSVP Event Hire
Whatever your event, wedding, office party, garden gathering, christening, funeral, or business lunch, Farnham based RSVP guarantees to make your event planning as simple, hassle free as possible with competitive rates.
Pheonix Terminals
Mobile debit card, credit card machines and chip and pin terminals that can help save you money from Phoenix Terminals in Surrey.
London catering & Hygiene Solutions Ltd
Founded in 1977 as Malsar Kest, London Catering & Hygiene Solutions Ltd are one of London and the South East's premier non-food catering supply and packaging wholesalers.
---
CHERRY TREES
Respite care for children with disabilities
Cherry Trees provides home from home short break/respite care for children and young people aged 0-19 with a range of disabilities including learning, physical and sensory impairments.
They believe that every child is an individual with the right to enjoy a normal pattern of life within the community appropriate to his/her age, Cherry Trees is dedicated to ensure this is achieved for all of the children and young people that access our provision.
Set in the peaceful village of East Clandon, near Guildford, Cherry Trees provides a high quality service within a relaxed and caring setting.
Founded in 1980 by a group of parents and doctors, Cherry Trees has become a lifeline for many families and children and young people who are regularly cared for there, whether it be after school for a few hours, a weekend or even a couple of weeks stay.
Cherry Trees is a unique place, providing professional care in a safe, stimulating and fun environment, where every child is valued for who they are. It is a community that is dedicated to children and young people, enabling them to spend time with friends and enjoy new experiences and opportunities, whilst their families have a much-needed break.
---