Behind every pub, there's a hard working manager at the helm ensuring all cylinders are firing correctly…
From keeping our staff motivated, enjoying their place of work and ensuring training remains tip-top, to maintaining a carefully balanced stock and of course, most importantly, being the face of the pub and ensuring customers feel welcome, valued and to ensure every customer leaves having had an enjoyable experience.
Katie has been at the helm, here at The Duke, for almost four years and is well known for her strong leadership and winning smile.  With a busy summer coming up, Katie has to manage expectations and quality assurance for customers outside in the garden bar & grill, the barn's terrace and within the pub itself, which certainly keeps her and the team busy.  Katie can be a little shy when it comes to talking about herself, but we thought it about time that we lifted the lid on our favourite lady by asking her a few questions during a recent catch up:
What was your dream job when you were a kid?
When I was young, it was to be a music teacher.  I used to love playing the piano and dancing to music.  Now I look back, I think this was because I had a good relationship with my teacher and loved how she inspired the class.  I suppose this is still a big part of my role as a manager as I am constantly training the team and getting them to work together as one.
Where did you grow up and how/why did you choose the pub industry to work in?
I grew up in a small countryside village called Sutton just outside of Petworth underneath the South Downs. I grew up on my family farm and this is where my passion for local meat and produce in pubs has come from. I used to work on the farm in the holidays helping my Dad and brothers feed the animals, bringing the hay in off the fields etc.
My first job in hospitality was being a wash up in our local pub and then slowly worked my way up, which at the time I had to beg my dad who was very old fashioned to allow me to do, as everyone worked on the farm and pubs, in his eyes, were not a place for girls to work. I have two older brothers, so the farm was never looked at as an option for my future.  I wanted my independence and have never looked back. I loved the hard work attitude as it was similar to working on the farm and then the reward for me was a busy shift of happy customers.
What would you say is your biggest achievement in life so far? 
I have two, one, getting my degree in hospitality management. I was not academic and struggled with grades at school no matter how hard I tried, but as soon as I found my path in hospitality I excelled in it because I had finally found something I connected with and enjoyed learning about.
My second biggest achievement was for a previous company, where I was promoted to run their Southern flagship pub. I was the youngest manager in the group of 50 pubs. The pub trade was always dominated by male managers so to have also been female was quite something to be proud of. I am pleased to see this has really changed in the years gone by and that female managers are more of the norm. This was where I got my drive from, proving many previous landlords wrong that us girls can do it just as good as the boys.  I was once told you should go for the extra mile as it's never crowded and at that time it was very empowering to be the only female sat around a board room of males.  Here at Red Mist we are proud that out of our ten pubs, six are headed up by women!
What's your favourite thing about British Pubs?
That feeling of warmth and being made welcome whatever the occasion whether that's after a cold long walk, a beer after work or celebrating a special occasion with family and friends. It's the way it feels comforting, like home.
What is your favourite classic pub dish and why is it your favourite?
I love a roast but really it is the classic fish and chips for me!  I have so many fond memories of family trips to the beach as we never got to go away on holiday due to the farm. For me, food really connects with happy memories and creates nostalgia. Fish and chips are my happy place.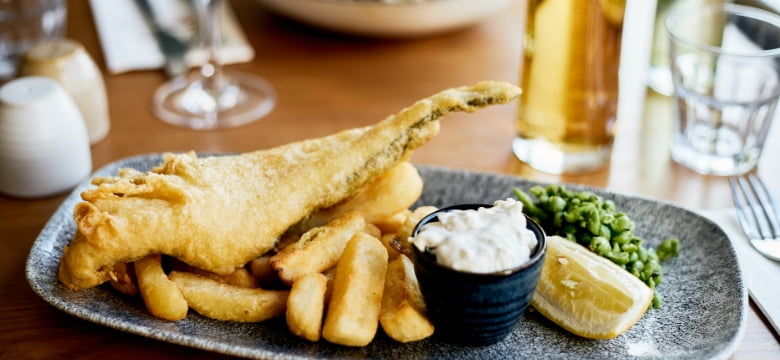 If you could invite anyone in the world to come and dine at your pub, who would you invite and why? It can be a celebrity, fictional character or even a person from history.
It would be my late granny, I would have loved her to see where I am now and see how beautiful my place of work is. She worked hard on the farm through her lifetime and I know I would have made her proud to see where I have got and our emphasis in working with British farmers and sourcing local produce for our menus.
What's your signature drink that your nearest and dearest know to order for you?
I asked this out loud and all my team said in unison, it's a 'katie's mojito'.  You know it's been a long day if I ask for one!
What's your favourite movie of all time?
I am into thriller movies but I have to admit Dirty Dancing is my absolute feel-good movie that I can watch over and over.
Do you have any hobbies/passions outside of work?
It is hard to have hobbies outside of work, but I do love socialising. Food and drink is my passion and I love cooking and being the host at home. I am someone who loves to go out and meet new people and try new dishes. I always have the fear of missing out so I tend to be the one organising a night out, which will generally always involve music and dancing.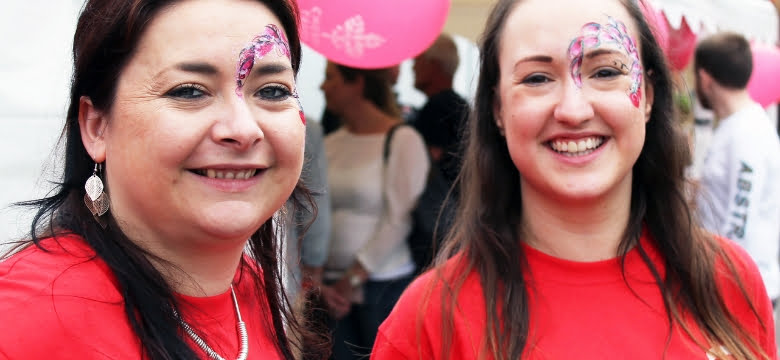 Tell us two random facts about yourself that not many people know…
I can drive a tractor
At 19 I was Miss November (think Calendar Girls) for a charity calendar where we raised lots of money for Chestnut tree house children's hospice, we got to visit the hospice and see where and how our money was being spent, which I will never forget and struck a chord in my heart.  I really will do my very best to help support anyone raising money for charities as know how important this is to those on the receiving end of charity donations.
It won't be long until the sunshine arrives to kick off our English summer here at The Duke, which is timed with the opening of our Garden Bar & Grill. The next time you see Katie, be sure to say hi, she is very much at the heart of our hard-working team at The Duke and looks forward to welcoming you to the pub.