At last we can put our winter jackets away and enjoy the warmer weather; a welcome site after a cold winter. To mark the turn of the season, we have launched our new Spring Menu which our Head Chef, and his dedicated team have created using the finest seasonal ingredients from our fantastic local suppliers. We regularly feature dishes with beef from Meadow End Farm on our menus which is delivered from just across the road, not to mention the Rushmoor Ripper brewed in our coach house; how's that for local produce?
From our pan-roasted rump of lamb served with dauphinoise potato, rosemary and honey-glazed carrots and a red wine jus, to our sautéed gnocchi tossed in basil pesto with charred courgette, poached asparagus, cherry tomatoes, olives, Parmesan crisp and truffle oil, we are confident you will find a dish to appease your appetite, so take a look at our new Spring Menu and see what takes your fancy.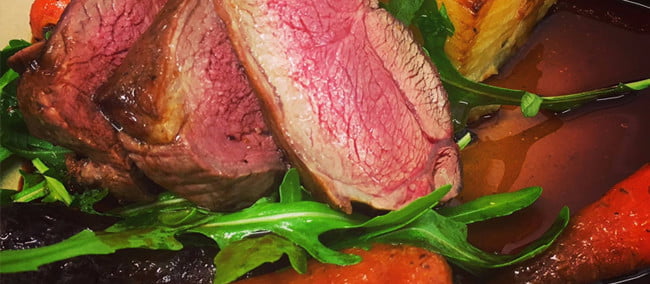 A popular choice from the Spring Menu so far, is the delicious chicken, smoked bacon and leek pie with seasoned chips, sautéed spring greens and red wine jus, which we've been donating 50p of every pie sale to charity throughout March raising a total of £829 across all our sister pubs. We are fundraising for two fantastic local charities; Hampshire and Isle of Wight Air ambulance and Rainbow Trust Children's Charity and need your help to reach our target or £10,000! We are holding various fundraising initiaves throughour the spring and will be taking on the grueling 3 Peaks challenge to raise much needed funds. Head over to our fundraising page for more information.
We asked the expert tasters, our lovely team, what their favourite dish is from the new menu and this is what they had to say…
Jay: "My favourite dish is most definitely the char-grilled 8oz sirloin steak with roasted flat mushroom, seasoned chips and I'd have to go for theNorbury Blue cheese sauce."
Sam: "I love all the dishes but I have to say, the honey and Red Mist ale treacle tart with rhubarb coulis and Meadow Cottage apple sorbet is delicious! The innovation from Jay's kitchen is great, who would normally put ale in a dessert?"
Katie: "I love the roasted chickpea and braised fennel salad with pickled carrots, marinated courgettes, sugar snap peas, toasted pine nuts, Secretts' mixed leaves and a fantastic sour cream and lime dressing; the flavours and textures in this dish are delicious, perfect for enjoying some sun on the patio!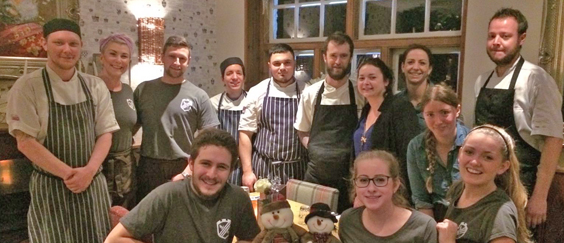 The experts have spoken so come and discover your new favourite this week and don't forget to make a reservation for Easter and relax on our sunny patio with your friends and family! Our Garden Bar and Grill is officially open too so what are you waiting for?